The case of Virginia Graeme Baker is one of the most horrific and "sensational" swimming pool accidents which remind us that if we compromise safety, the fun place that we know can bring us nightmares.
The tragic death of Graeme (pronounced as Graham), as her family called her, caught the attention of the Congress and enacted a law signed by former President Bush on December 19, 2007 named after her; Virginia Graeme Baker Pool and Spa Safety Act and has been effective since December 19, 2008.
Graeme, along with other victims of pool accidents, are the main inspiration of this blog.
Graeme, the granddaughter of former Secretary of State James Baker III, a twin and the youngest of the 5 siblings, learned how to swim at the age of 3 and was a member of swim and diving team of her community.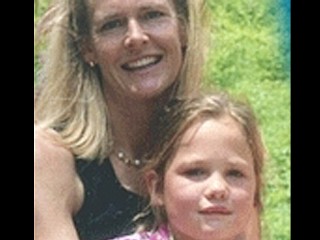 In June 15, 2002, she and her mother Nancy along with her 4 sisters were invited to a graduation party to be held at the swimming pool and hot tub area. Soon as they arrived, Graeme worn her swimsuit and jumped into the water without hesitation knowing that swimming is not new to her.
A couple of minutes later, Graeme's older sister ran to their mother informing her that Graeme has been under water in the hot tub and would not come up. When Nancy reached the hot tub, she could barely see her daughter's figure. Nancy then jumped into the hot tub and saw Graeme's unconscious body.
Nancy tried to pull her Graeme up not knowing that her daughter was trapped by the suction of the whirlpool's drain. Two men came and in an effort to pull Graeme out, they eventually broke the drain cover to free her up completely.
They tried to revive Graeme but it was too late. Graeme died of drowning caused by suction entrapment due to a faulty drain cover, she was 7 years old.